Meet the Owner!
Hey y'all I am Car. Thank you so much for being here and shopping at Sassy! I started this dream of opening a boutique in May of 2021. I have always had a love for fashion and making YOU feel confident in the clothes you put on. Nothing is better than having clothes that make you feel confident and look beautiful. 
As Always Shop Sassy! Xoxo,
Car
Shop now
FEAUTURED OUTFIT!
We all love a good outfit that can be worn multiple ways! Our Harley Set is a best seller at Sassy! Car's favorite outfit will be always be a set... but WHY?! You buy one outfit but you can pair it three ways! Wear the set together, wear the top separate, or wear the bottoms separate.
Let's talk detail in this beauty. The top is sleeveless, ruffle detail, super lightweight, and button detail. The shorts are elastic and lined.
We paired the set with our best selling trucker hats available for $26 & our Meredith Sandals for $24. Great additions to complete an outfit!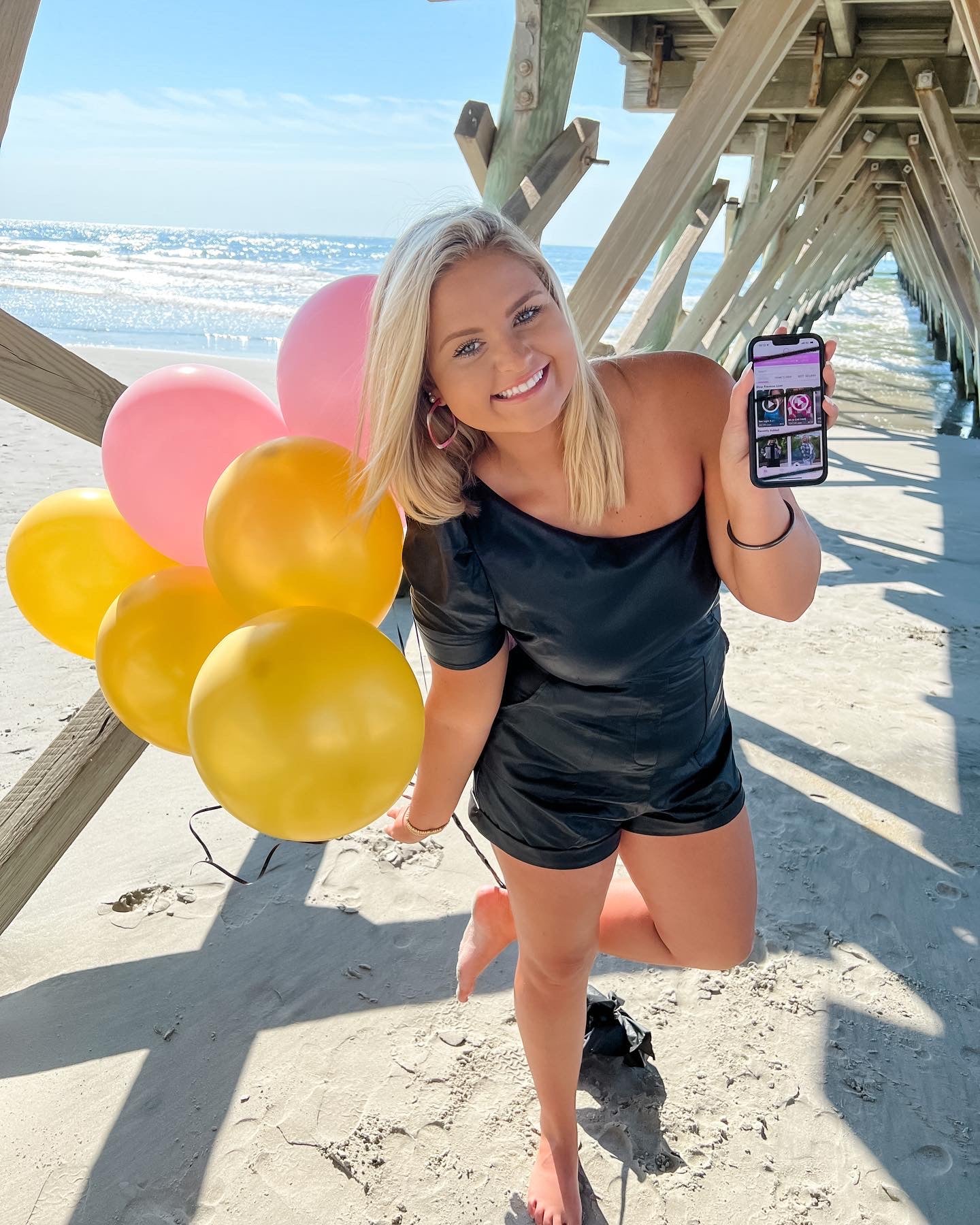 DOWNLOAD OUR APP!
Our free mobile app comes with SO many perks. Exclusive sales for the app users, store credit surprises, new arrival exclusives, AND it is 10x easier to shop on the App during live.
The BEST thing about our APP is you get cash back when shopping! You get 5% cash back when you shop on the App at anytime. If you shop during Live on the App you get 10% cash back.
So my question to YOU is what are you waiting on?!
SHOP IN PERSON!
Sassy is a fully online boutique BUT you can find us all over Horry County doing pop-up shops! Come see us at our monthly events at Beauty & the Beach.
Make sure to follow our Facebook page to find out where we will be next. Ever have any pop-ups in mind you want us at? Message us & we will do our best to be there!
REVIEWS FROM OUR SASSY LADIES!